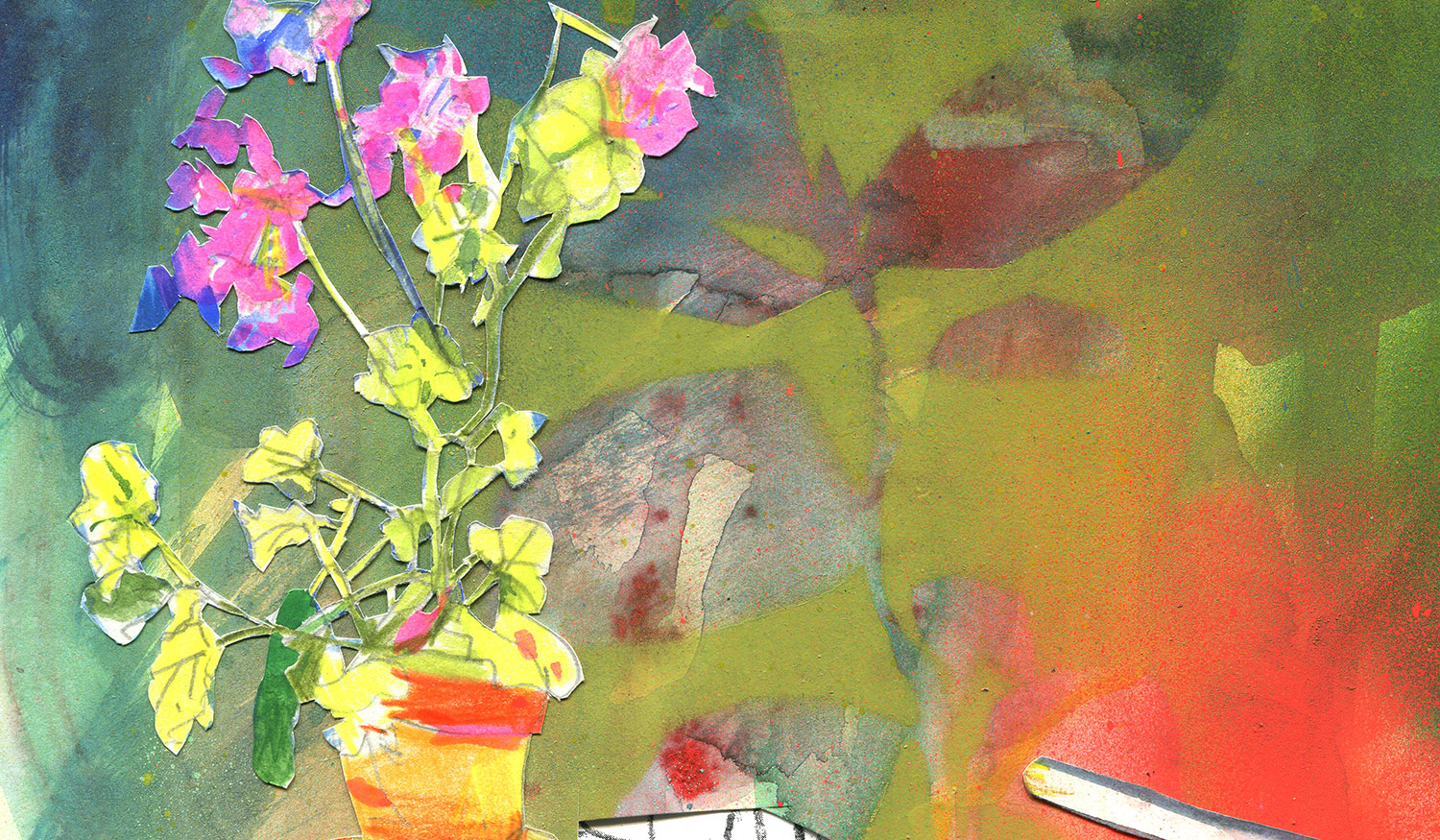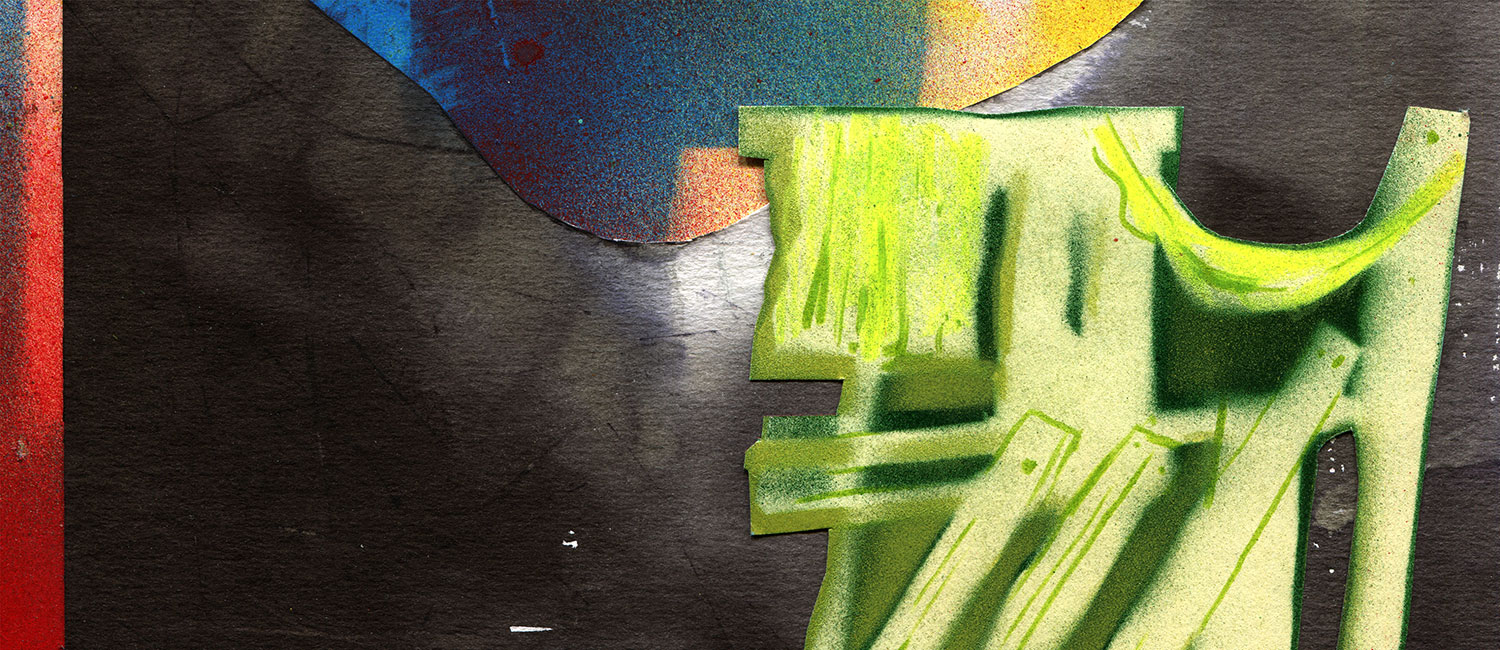 Hazel & Minz is a visual art collaboration between Antonia Johanna Kühn and Sven Lütgen.
Sven Lütgen, born in Hamburg, is an artist, musician, designer, editor, author and lecturer at the Muthesius Academy of Fine Arts in Kiel in the Center for Media and Spatial Strategies.
He studied art at the Kunstakademie Düsseldorf (master student of Alfonso Hüppi) and media art at the Staatliche Hochschule für Gestaltung Karlsruhe.
Antonia Johanna Kühn, born in Potsdam, studied communication design in Kiel and illustration at HAW Hamburg. She lives as a freelance comic artist in Hamburg. Her work has been exhibited at numerous exhibitions, including the Comic Festival Lucerne, Erlangen and Hamburg. Her comic "Lichtung" (Reprodukt 2018), appeared in Norwegian, Italian and French editions. Her new book will be published by Reprodukt in 2024.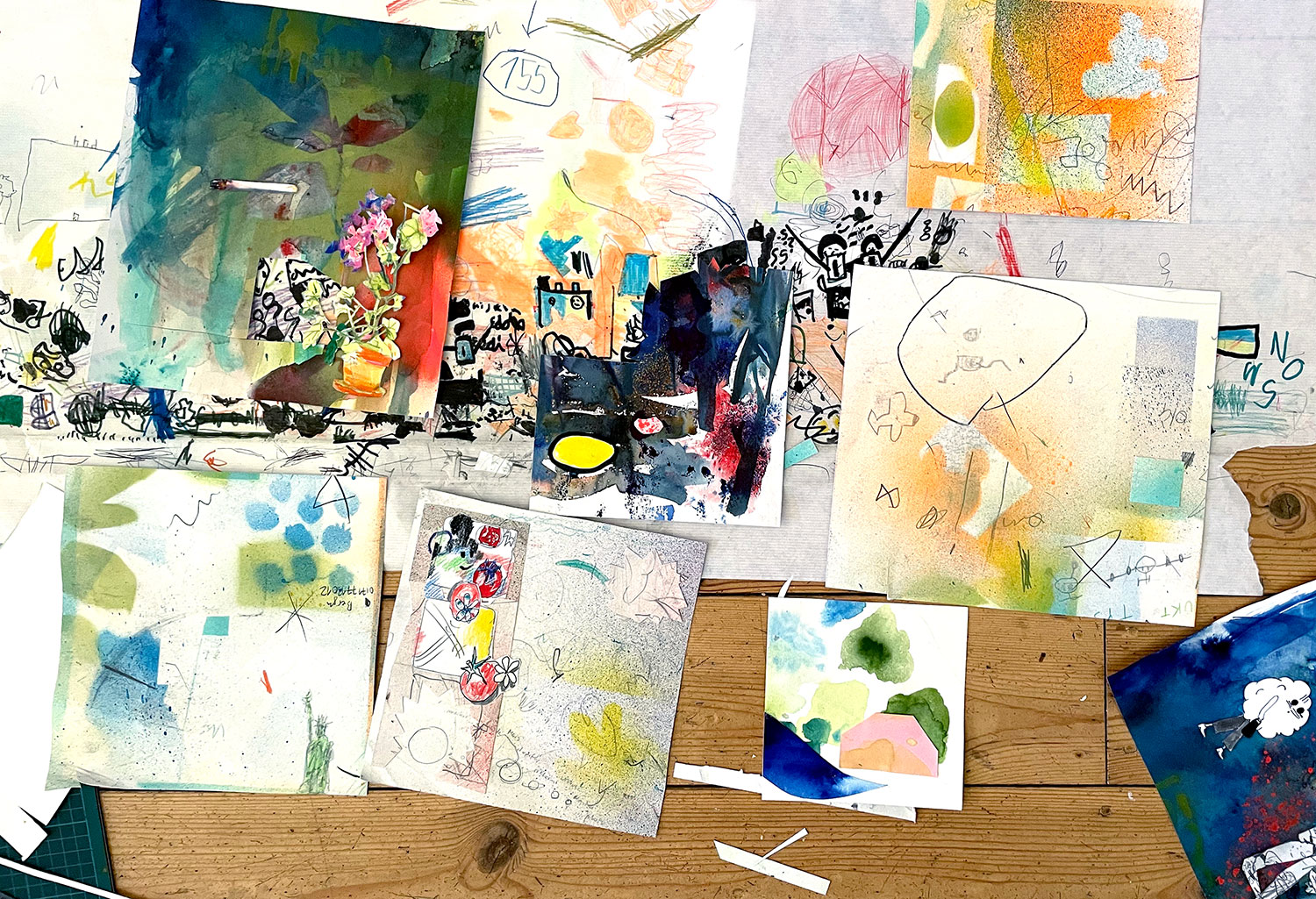 TORTENGEIST
mixed media
2022
18×21,5 cm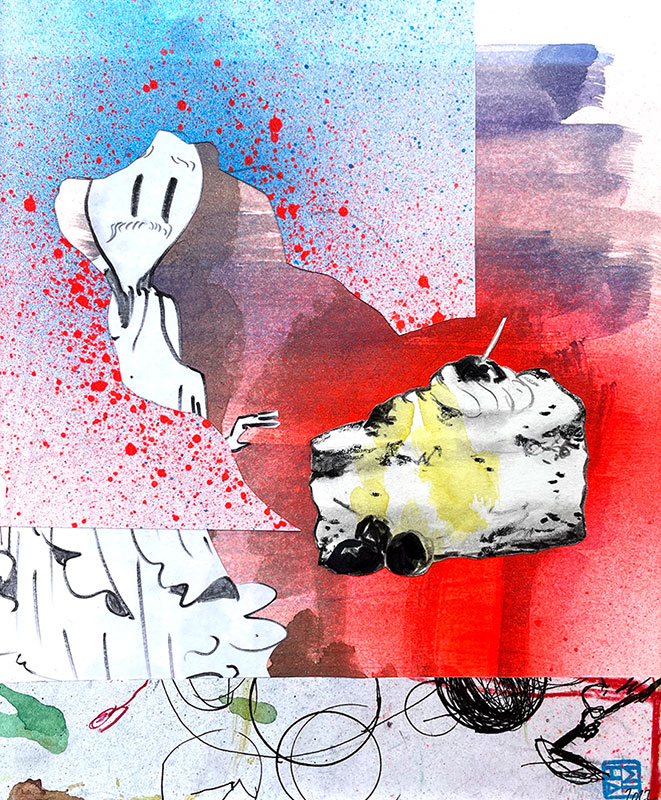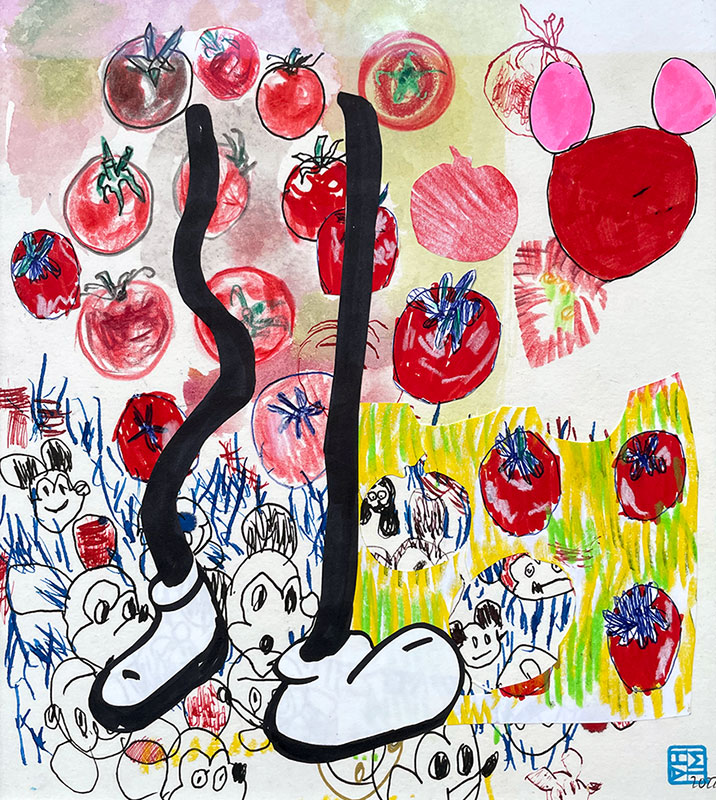 TOMATOEFIELD
mixed media
2022
19,5×22 cm
SCHERENSCHRITT
mixed media
2022
14,5×21 cm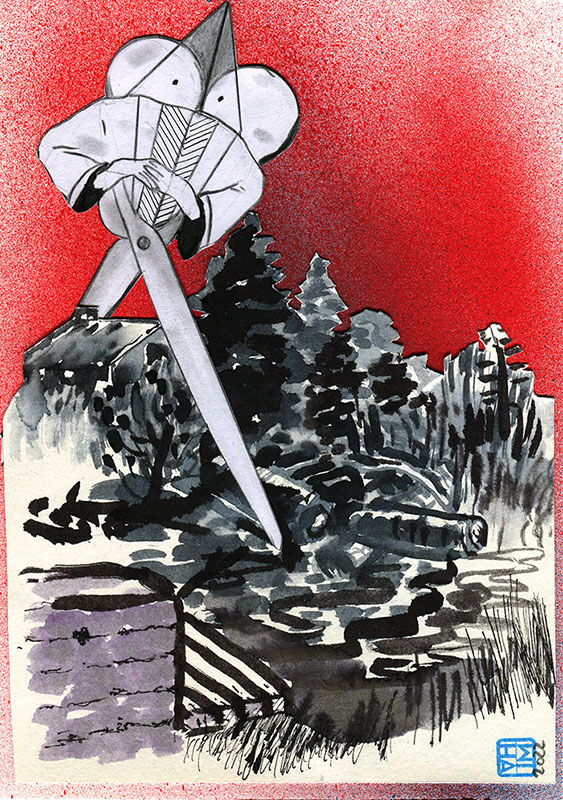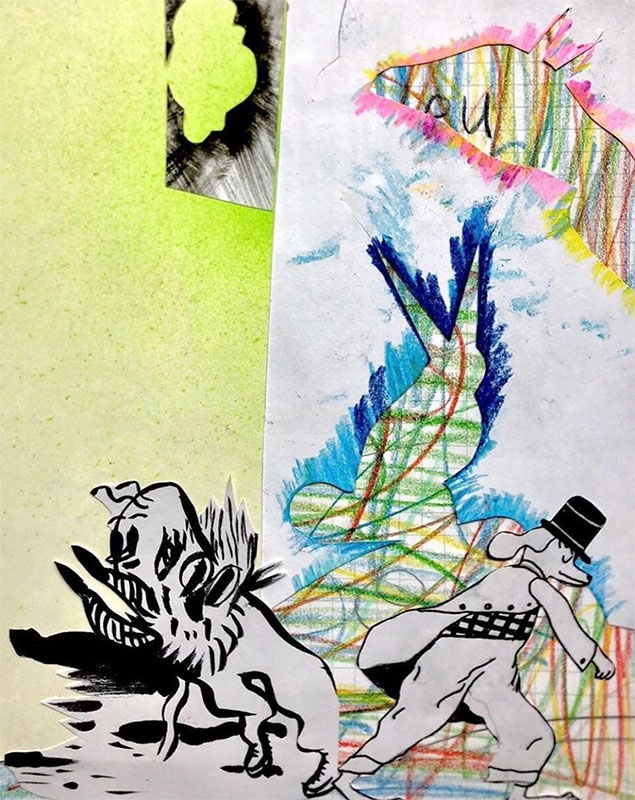 SCHNABELHASE
mixed media
2021
14×18,5 cm
SCHWARZER KÄFER
mixed media
2022
17×14 cm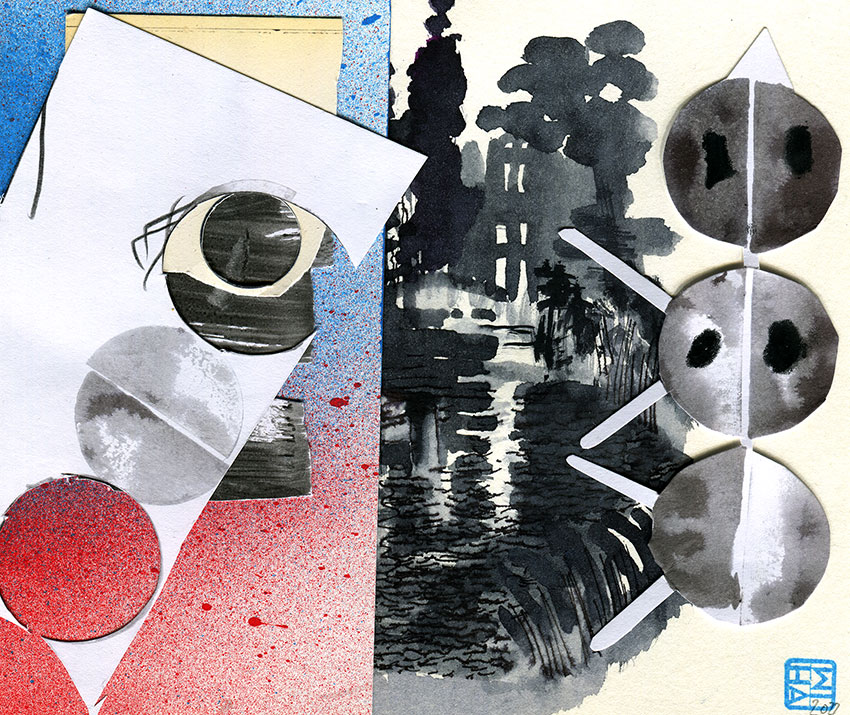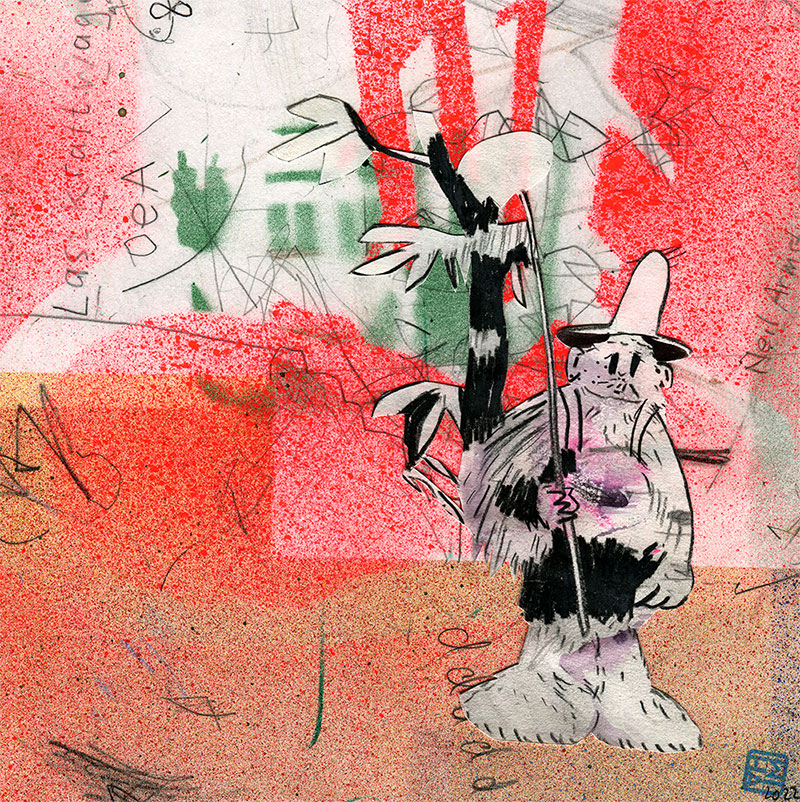 WAISER WANDERER
mixed media
2022
19,5×19,5 cm
OLEANDER'S TRAUM
mixed media
2022
19,5×26 cm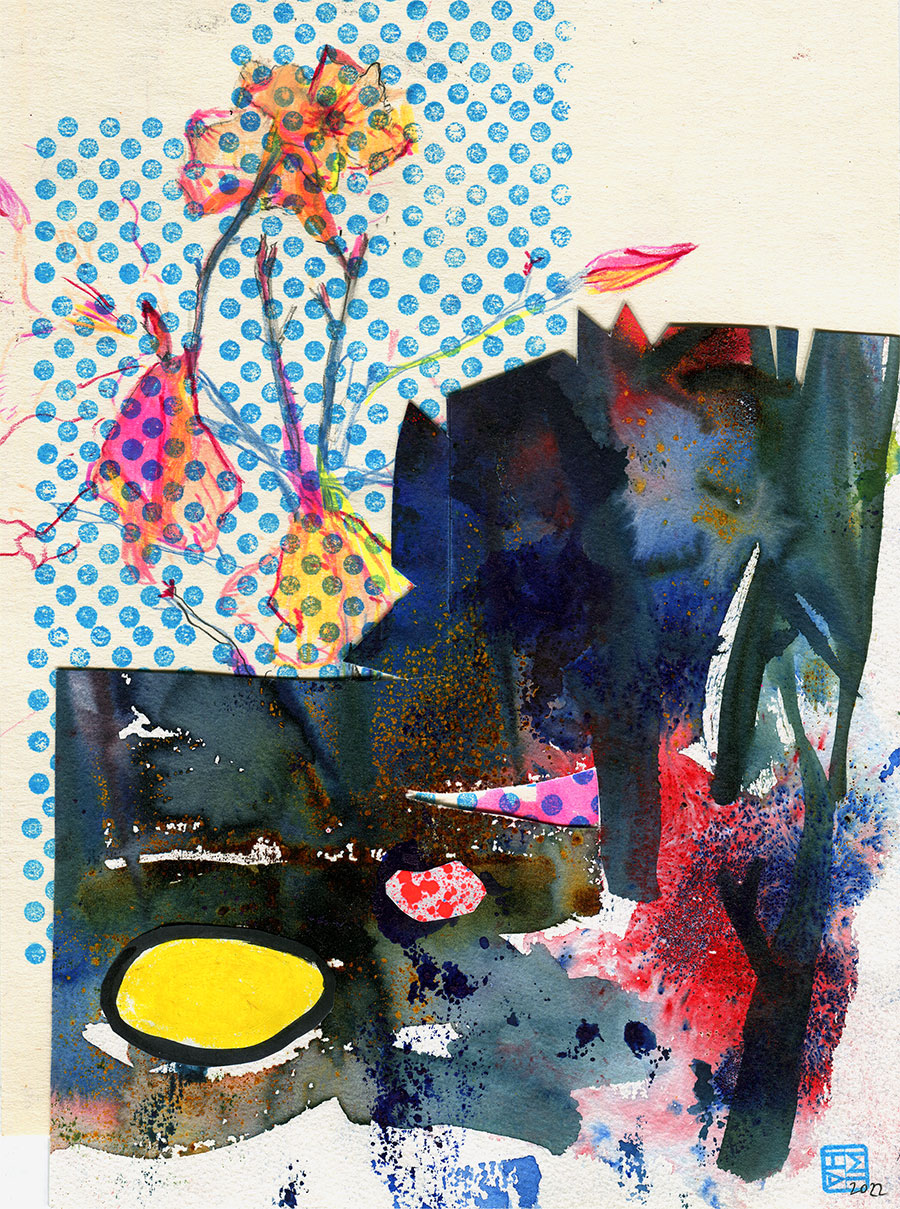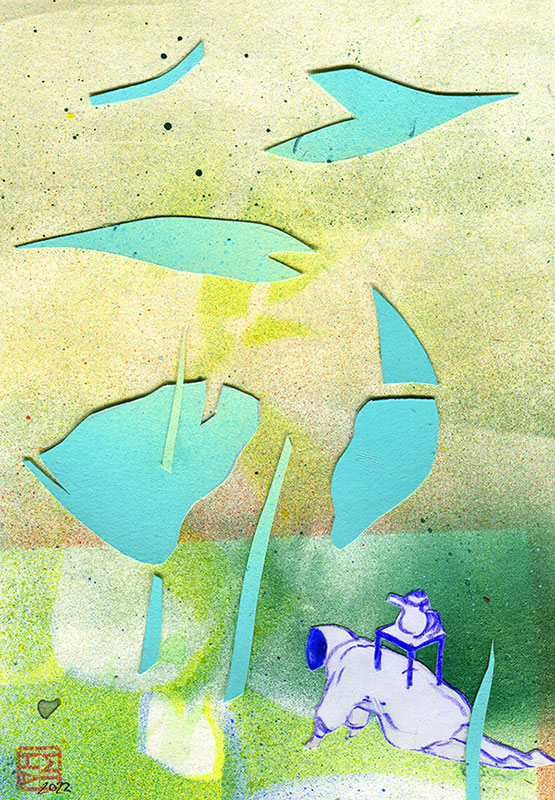 TEEKRIECHER
mixed media
2022
13×18 cm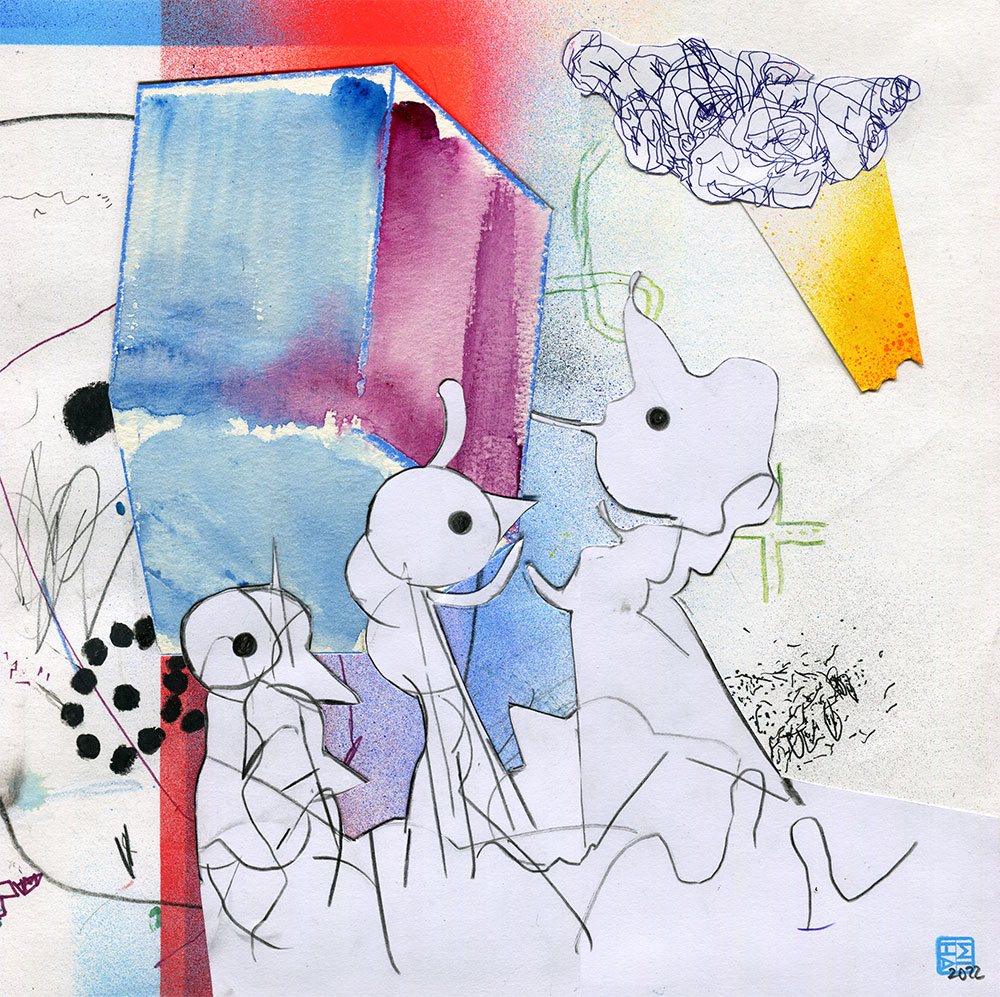 VOGELHOCHZEIT
mixed media
2022
28×26,5 cm